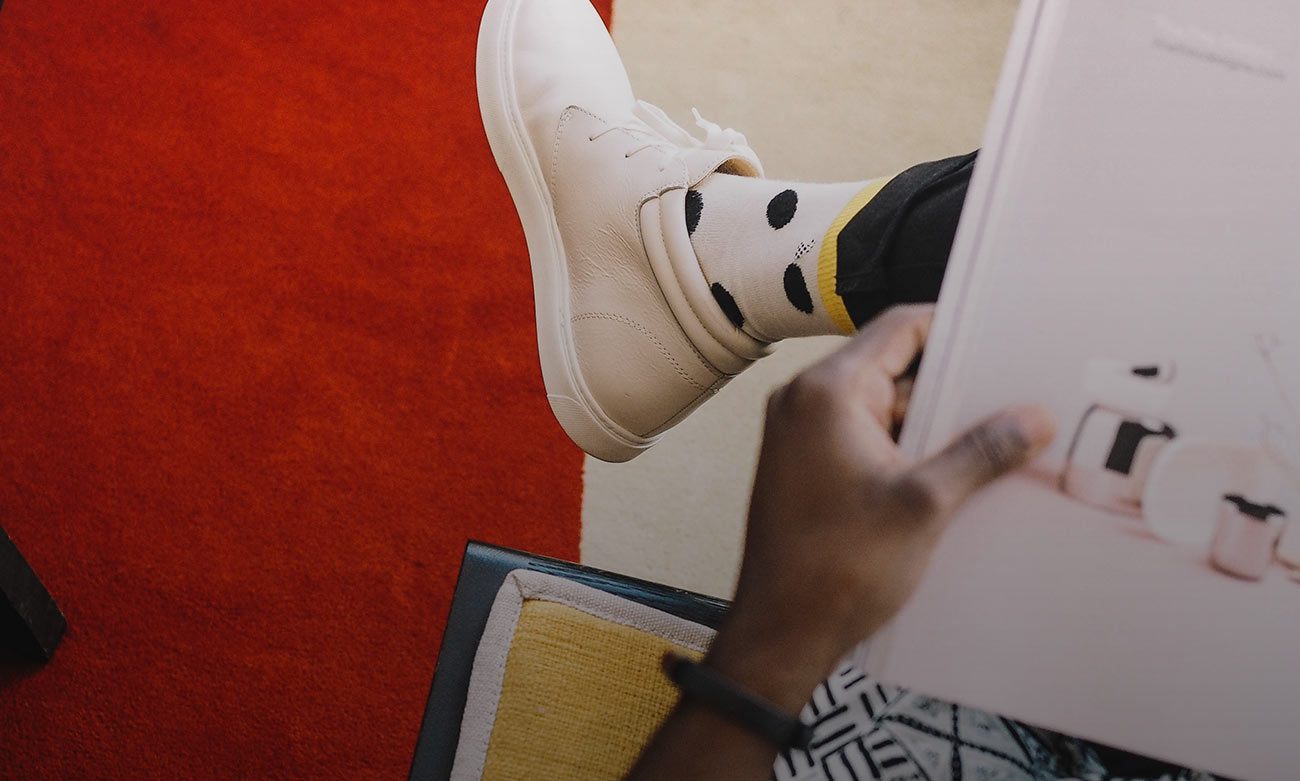 Enhancing the brand community experience
Any time a customer interacts with your brand is a brand community touch point and is an opportunity to enhance the brand community experience. These include face to face contact with people representing your company, interfacing with your website, using your app, calling your customer support line, or any other means of interacting with your brand. During the customer journey, there are likely to be many touch points that influence the brand community experience.
The customer journey is just what it sounds like. It is the series of steps that a customer takes to buy your product. It starts with becoming aware that they have a need. It ends (ideally) with them making a purchase. While all customer journeys relating to your brand are unique, most will have a lot in common.
A customer journey may look something like this.
Jeffrey searches online for Disney Travel prices. He wants to surprise his family with a summer trip.
He realizes he can afford a nice trip, but he's intimidated by all of the details.
He searches again for Disney Travel Agencies.
He clicks on a link, but it doesn't work very well on his phone.
He goes back and finds a link that does.
Jeffrey fills out the contact form and asks for more information. He does the same with two other travel agency websites.
Walking through the mall the next day, Jeffrey sees a poster for one of the travel agencies he contacted. It looks like there's a free meal plan available! Jeffrey makes note to look into that.
He gets a call from one of the agencies. It's not the one offering the free meal plan.
Jeffrey mentions that the other agency offers free dining.
The customer service agent places Jeff on hold for a few minutes. They return with good news. They can, throw in complementary meals as well.
Jeff grabs his credit card and makes the reservation.
As you can see, there are multiple touchpoints here. Not all of them are positive. For example, the company that didn't have a mobile friendly site lost a potential sale at the first brand touchpoint.
It's also notable that the second company seemed as if they were favored, but lost out to the third company in the end. So, what did the third company do?
To begin with, they were the first to respond to Jeff personally. Then, the customer support agent was empowered to act and offered Jeffrey the free meals that saved the day. The agency realized that person to person contact was a key brand touchpoint, and they created a situation where the agent could optimize the brand community experience. It is predicted that by 2020 customer experience will overtake price and other factors to determine which brands stand up.
Here are some tips on identifying key brand touchpoints, and finding ways to optimize the brand community experience.
Identifying Brand Community Experience
This begins with the process of customer journey mapping. Fortunately, there are some excellent tools that will help you tackle this. Once you have the customer journey laid out, you can find the points along the way where customers are interacting with your brand, even in small ways. Once these are identified, you can begin to consider what the customer may be thinking, feeling, and needing in those moments. Try to identify points of frustration that you can help turn around, and opportunities to make a good experience even better.
Recognize Where Customers May Need Extra Help
Nearly every customer journey has touchpoints where there is going to be potential friction. For example, a customer may be overwhelmed by the choices they have, or they may feel a bit nervous about making a payment. These are points where extra assistance or information can be very beneficial. Consider using one of the following:
Use links or hover help to give customers access to supplemental information.
Implement a chatbot to make recommendations and help customers consider their options.
Display contact information on checkout pages in case customers need to call for assistance.
Train customer facing staff to answer common questions and to walk customers through problems they may be facing.
Present customers with explainer and product demonstration videos.
For customers using self-service options give them a quick way to access live support.
Surprise Them With Something Extra
Never ignore an opportunity to wow your customers. A discount, a giveaway, even some additional information is always appreciated. For example, you can empower salespeople to take ten percent off the top for customers who agree to sign up for your monthly lawn care service. Other options include free eBooks, small gifts included in items that you ship, or free VIP upgrades. Chances are, there are several touchpoints where you can improve the brand community experience with a little something extra.