Path to

your

your

success

success


is just around the next online corner
Your Brand Community Agency
Creating Brand Communities
Strategy is our GPS. Creative is our driver. Community is our fuel.
LeFace is an entertainment marketing agency that creates meaningful connections with fans through creativity and popular culture. Our ideas fuse bold thinking with brilliant creativity, underpinned by insight and data. We deliver through sponsorship, partnership strategy and activation, experiential, earned social media, creative content and influencer marketing .
We're always looking for ways to engage your viewers. 
How we create your Brand Community?
Featured Projects
We create Brand Communities that make fans want to hear about you.
Services
We think in terms of winning strategies and getting results
Digital Strategies.
We specialize in crafting strategies that help you achieve your business and campaign objectives online. With our experts in content, marketing, communications and business strategy, we ensure that all campaigns are built on solid, data driven foundations.
Events and Promotion.
With experience in media and talent relations, press coordination, press kit creation, long lead press and project launches, our experience in making the right connections can take care of all your publicity needs. We get you oseen!
Industry Marketing.
We handle your LinkedIn profile and create compelling content that ranks for SEO putting you top of search but also makes you look like a thought leader. All useful when we book you for speaking engagements or setting yourself ahead of the competition.
Video Production.
With a team of experienced camera operators, editors and motion designers, we are well equipped to handle all of your video production needs. We have directed content shoots on a wide range of productions, as well as live streaming events.
Design & Development.
Whether you need a simple landing page, e-commerce site or compelling interactive digital experiences, our team has experience building them all – in fact we have a number of awards and Internet first to brag about. We'll ensure that you reach and captivate audiences, are SEO optimized, and in line with UX and UI best practices.
Social Media.
It isn't rocket science but it does take time and experience. From creating the strategy to managing your accounts, creating content and engaging with your audience and customers, our team of community managers are dedicated to driving your brand forward.
Latest Insights
Get an Insider's perspective on LeFace Strategies and the quest to stand out
Sample of Clients Served
Screen Based Industry Clients from around the globe and from diverse industries have sought our help.
Your Leadership
Outstanding Experience. Outstanding People.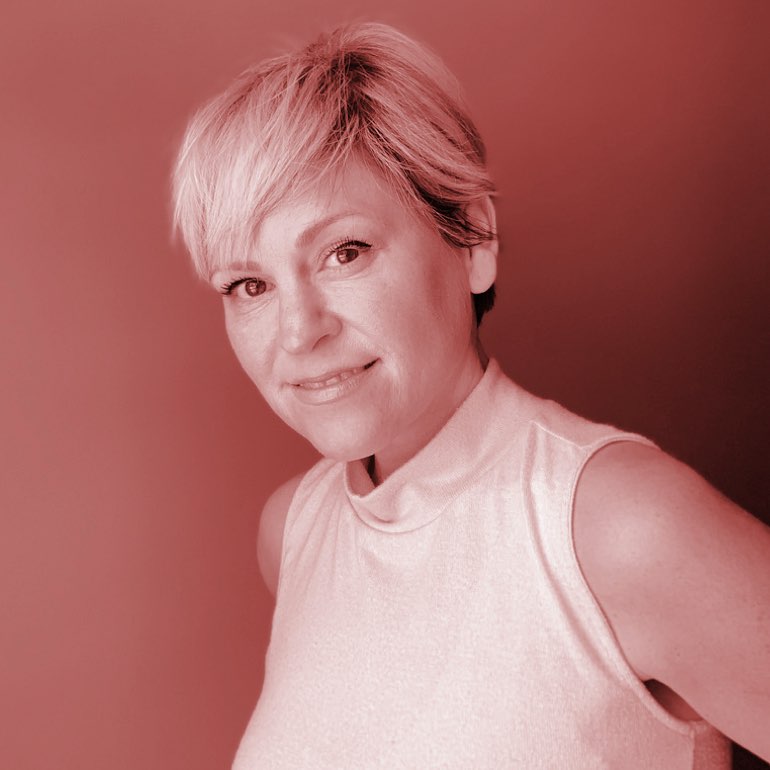 We have a fantastic team of branding, marketing, PR, producers, digital, design and social media experts. Not only are they great at what they do, but they know how to have fun while doing it.
We may have different personal passions, but we all share one professional passion – to provide our clients with un-matched personalized care that creates thrilling brand communities.
I absolutely love working with Rebecca and Colin. Their knowledge of the industry is stellar and their attentiveness and passion makes great things happen. I always feel they have my back.
Roz Owen
Working with Colin and Rebecca at Le Face has been a very strategic partnership for Over & Above. They act like an extension of our team and care about our success like we do. They are creative, agile, relevant and are continually thinking outside the box for us to make sure we grow our business. They are adaptable to time zones and busy schedules which is critical for our ongoing partnership. They are also a pleasure to work with and our long standing working relationship is testament in itself to our confidence in them.
Emer Sherlock
I have worked with LeFace on many digital projects, and have always been thrilled. Currently they are working on my new website, they are easy to talk to, explain technical concepts in a very clear and effective way, and they have very transparent pricing ---- no hidden costs, and will always work hard to honour your vision for your site, and help grow your business through SEO, event management, promotion --- truly full service and lovely people
Tara Luxmore
Rebecca and her team at LeFace zeroed in on who I am and what I'm about, and an stunning and effective online presence. Rebecca knows everyone. She builds you a foundation, guides you through networking and promotes you with passion.
Don McCutcheon
Colin and Rebecca are an amazing team to work with. Professional, enthusiastic and expert advice on all things SEO are all reasons why you should work with them.
Lesley Breeze