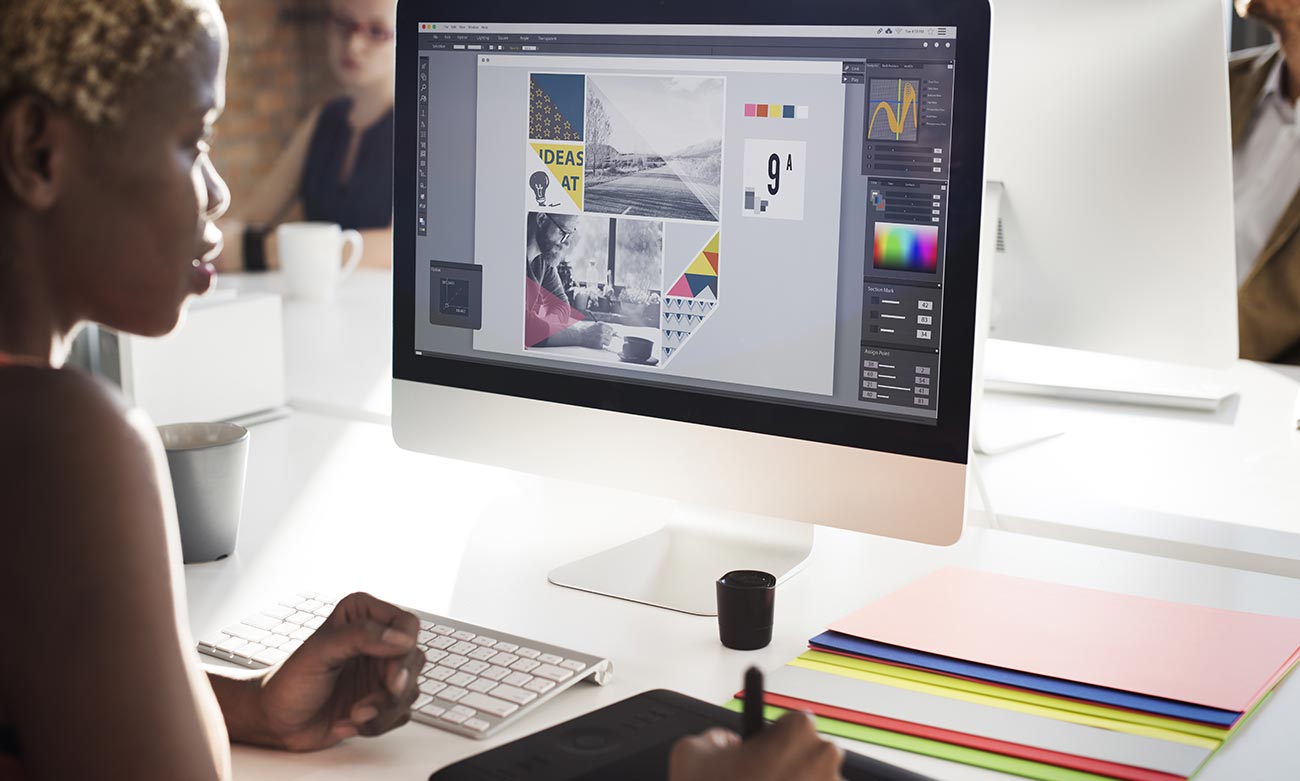 Writing Digital AD Copy That Converts
With all of the noise on the Internet, your ads need to do more than appear; they need to stand out. Truth is, copywriting can make or break your ad campaign. Human attention span is at its lowest ever – the average being 8 seconds. Eye-catching visuals can do a lot of the leg work for you, but your copy needs to drive the message and action home.
Below are five key tips for writing ad copy for Google, Bing and/or Social Media channels – including search and display – that convert. Applicable to any industry, these guidelines will help you create effective campaigns and improve ROI.
Your copy should be:
#1: Relevant
Seems obvious, right? The most important factor here is to know your target audience (TA) – know what they are searching for and find similar and competitor terms to use. This is especially effective for search ads on Google and Bing. When you use the exact keywords that your TA is using to search, they appear bolded in the search results. For example, see below when searching "online mba" programs.
One of the easiest ways to make sure your ads are as relevant as possible is to focus on the end goal and address your TA's need. In order to do this, it's important to understand the difference between your product's features and benefits. Nine times out of ten, your TA cares more about the benefit. For example, when buying a car, features may be the back-up camera or front and side airbags. The corresponding benefits are keeping oneself and the family/passengers safe. Another example: a sleeping bag feature is having a 2-in. insulation layer but the benefit to its user is staying warm all night. Make sense? Try to think of a few of your own examples of product/service features vs. benefits.
#2: Clear
Don't over complicate it – your copy should remain short and simple. If you're trying to say too much, the overall message will get lost and you will lose the users attention. Best to keep the ad copy brief; the user can learn more on your website. And, the goal is to get them to the website in the first place, right? Because of this, the bolder and simpler you are with your words, the better.
The next reason is a bit more technical. On digital platforms, you have a limited amount of real estate.
Search Ads: with search ads, your word-count is constrained more literally. The new character count for search is 30-30-80, which consists of two headlines up to 30 characters and one description up to 80 characters.
Display Ads: with display ads, you are more confined by space. The ad sizes themselves are relatively small, ranging from 300×250, 160×600, 728×90 to 320×50, 300×100 and 88×31. In fewer words, there's just not a lot of room for copy!
Social Media Ads: While these ad sizes are a bit larger (sizes vary across channels), some platforms, like Facebook, limit how many words you can use on an ad. With this Social Media giant, your ad creative can't exceed 20% text.
#3: Actionable
You might think it goes without saying, but this point is imperative to include. Your copy simply must be actionable. And to make your user take an action when interacting with your ad, it's best practice to tell them exactly what to do. But, not all call-to-actions (CTAs) are created equal.
CTAs should be motivational. They should tap into the emotion of the user and convince them that your product or service will improve their life, business, etc. Finally, CTAs should be specific and timely.
For example:
#4: Emotional
Use your copy to make a connection and elicit an emotion. How do you want your TA to feel? What do you think/know they want from your product/service?
For example, someone searching for "cosmetic surgeons" likely wants to feel more beautiful, confident and youthful. Craft the copy in such a way to tap into that emotion and desire:
#5: On-brand
As always, it is of utmost importance to stay true to your brand. Branding is the emotional connection between a brand and its target audience. This connection needs to be consistent at every touchpoint – including ads.
When it comes to copywriting, everything from the words you choose to your tone to capitalization and punctuation counts in shaping the voice of your brand and creating that consistent experience that reinforces your brand.
Two bonus tips if you made it this far:
If you're torn, test!
Split test CTAs, copy, imagery, colors, and more to see what performs best and what resonates with your TA. Pick a few Key Performance Indicators (KPIs) to watch and determine what works vs. what doesn't. Change up your ads accordingly.
Keep your ads fresh
Mix it up early and often. If your TA receives the same ad and the same message over and over for a long period of time, they'll begin to ignore it. Keeping ads new and fresh help avoid audience fatigue and keep your campaigns moving efficiently.
Now, go forth and get those clicks! Want more advice? We'd love to discuss your digital marketing needs. Drop us a line.