B.Agency
Website Re-Design    •    Website Development    •    Content Optimization •   Sizzle Reel
A Fresh Start
B AGENCY is an award-winning creative studio dedicated to the production of innovative content needed our support creating their Brand Community. With +13 years of experience in motion design and content creation, B Agency collaborates with international networks in realizing their project aspirations. Currently LeFace is developing a kids series with B Agency and positioning the show for international and domestics markets. It was a  natural evolution of our relationship to take on  their Brand Community by initiating a re-brand and re-design of their website.
Industry
Motion Design | 3D Annimation
Innovative and easy to navigate UI, contextual cursor, CMS enabled
An exhaustive storyboard exercise resulted in 30 pages of designs with B Agency actively involved in the design process.
An element of Brand Community  within website design is engaging content elements – for this we introduced a double header video carousel, contextual cursor and a dynamic project grid to encourage visitor exploration. Each page was custom designed incorporating their new branding.
All content and site elements are user editable via a custom developed CMS.
Before & After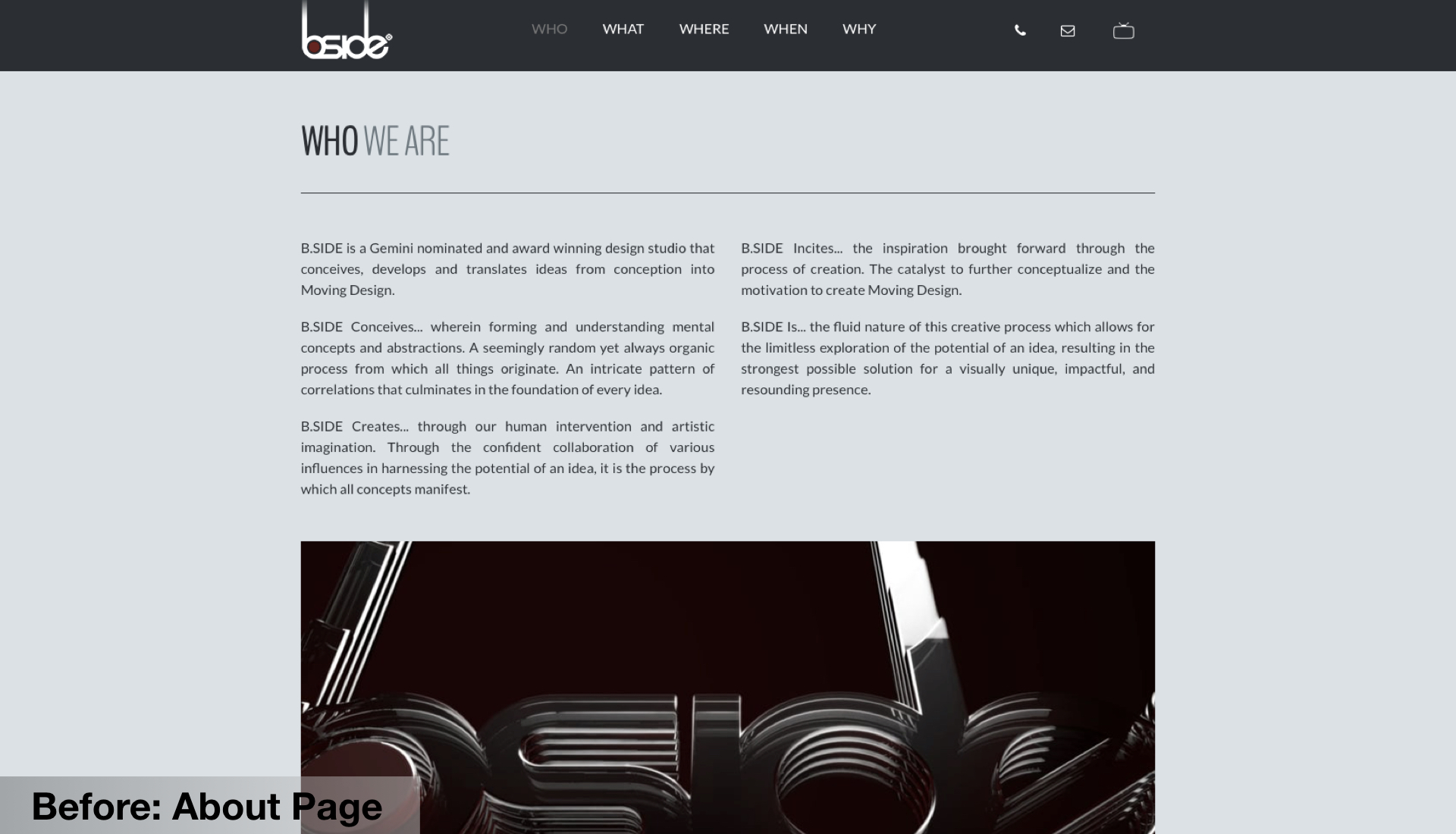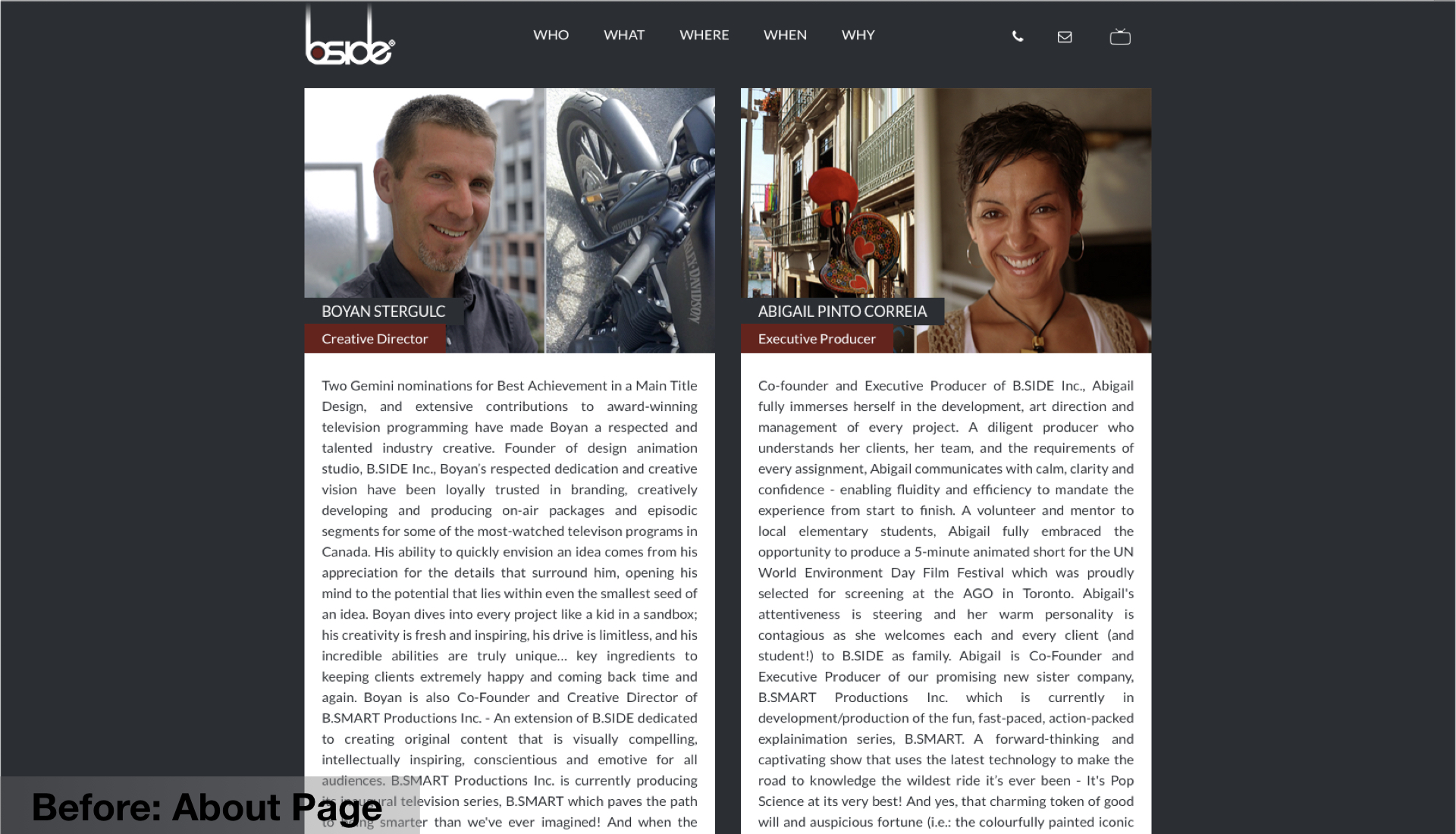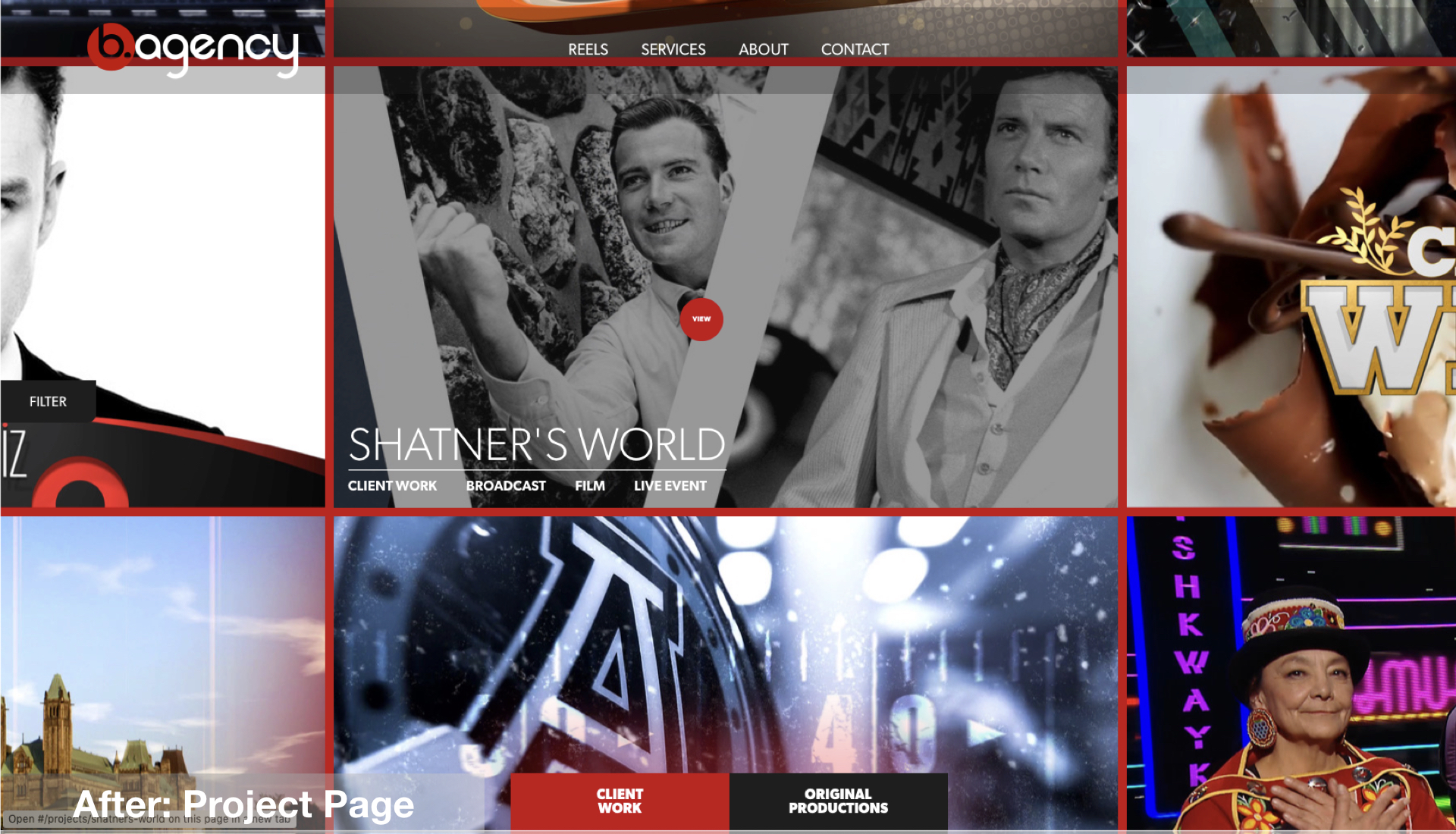 Hey! I am so grateful to you, Colin. You honestly came through with this site… incredibly amazing. Thank you. I have yet to replace the header images but will do so tonight/tomorrow. Thank you so much… the back end is so easy to navigate….  Again… thank you!!!
Abigail Pinto Correia
Producer
Our Biggest
Project Challenges.
Incorporating several lines of Business into a unified required splitting the company in two - Original Productions and Client Work. From there we determined appropriate work filters that worked with standard templates.
We exposed all designs and design rationale via detailed storyboards an exposed the development process via interactive reviews.
Working with the Prismic platform we developed the website to specification and worked with the client to determine what needed to be editable - these requirements were then connected to the CMS allowing for a 100% client customized website.
Design Direction and Content Optimization
Looking to combine their disparate lines of business (original productions, sound recording and client work) into a unified website and with over a 100 client projects and numerous original productions – ranging from stage plays, children television shows and talent representation – designing an exploratory visual experience – for creative types – was no easy undertaking.