B.Agency
Website Re-Design    •    Website Development    •    Content Optimization 
A Fresh Start
B AGENCY is an award-winning creative studio dedicated to the production of innovative content needed our support creating their Brand Community. With +13 years of experience in motion design and content creation, B Agency collaborates with international clients in realizing their project aspirations. Currently LeFace is developing a kids series with B Agency and positioning the show for international and domestics markets. It was a  natural evolution of our relationship to take on  their Brand Community by initiating a re-brand and re-design of their website.
Industry
Motion Design | 3D Annimation
Innovative and easy to navigate UI, contextual cursor, CMS enabled
An exhaustive storyboard exercise resulted in 30 pages of designs with B Agency actively involved in the design process.
An element of Brand Community  within website design is engaging content elements – for this we introduced a double header video carousel, contextual cursor and a dynamic project grid to encourage visitor exploration. Each page was custom designed incorporating their new branding.
All content and site elements are user editable via a custom developed CMS.
Design Direction and Content Optimization
Looking to combine their disparate lines of business (original productions, sound recording and client work) into a unified website and with over a 100 client projects and numerous original productions – ranging from stage plays, children television shows and talent representation – designing an exploratory visual experience – for creative types – was no easy undertaking.
Before & After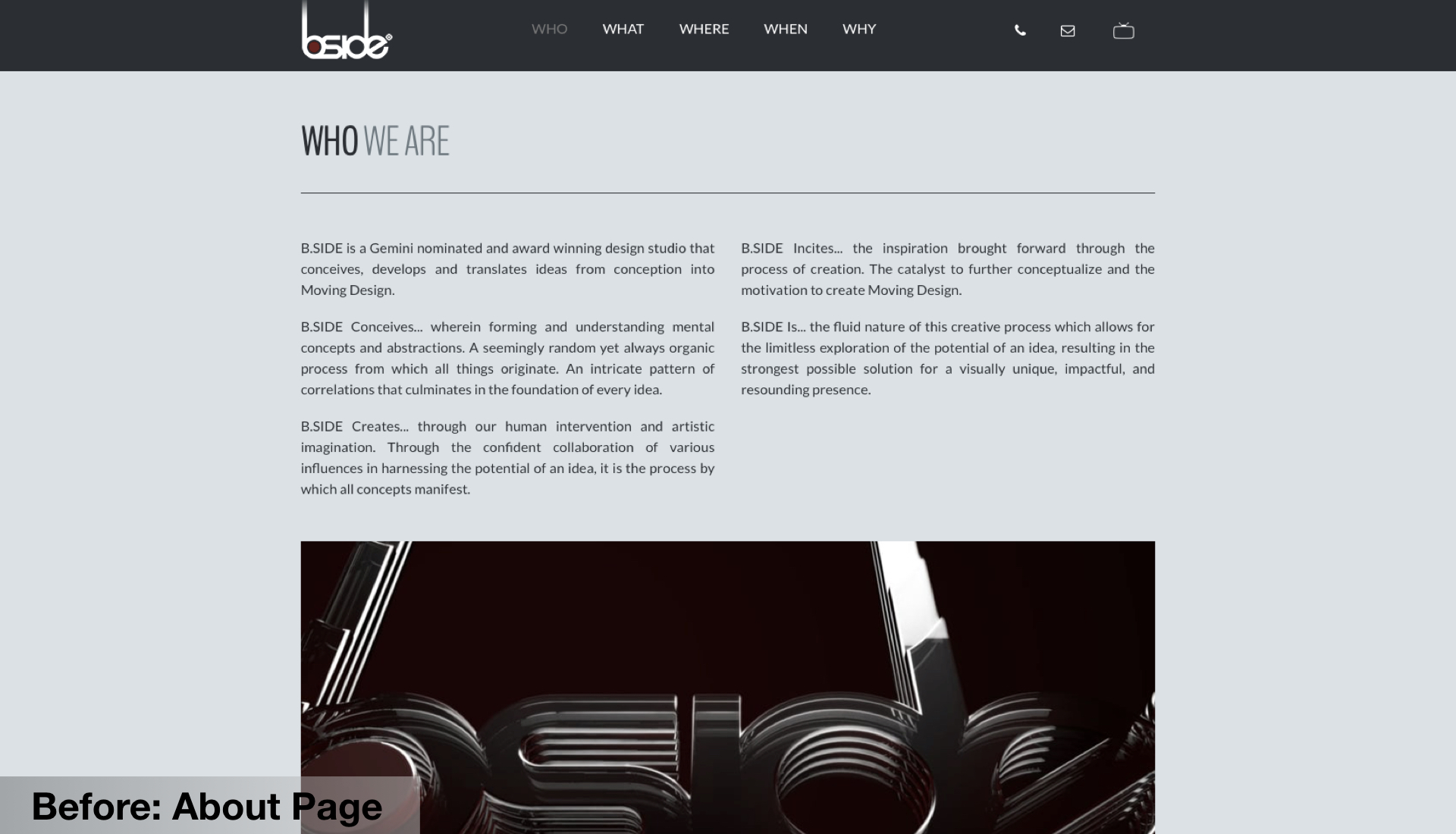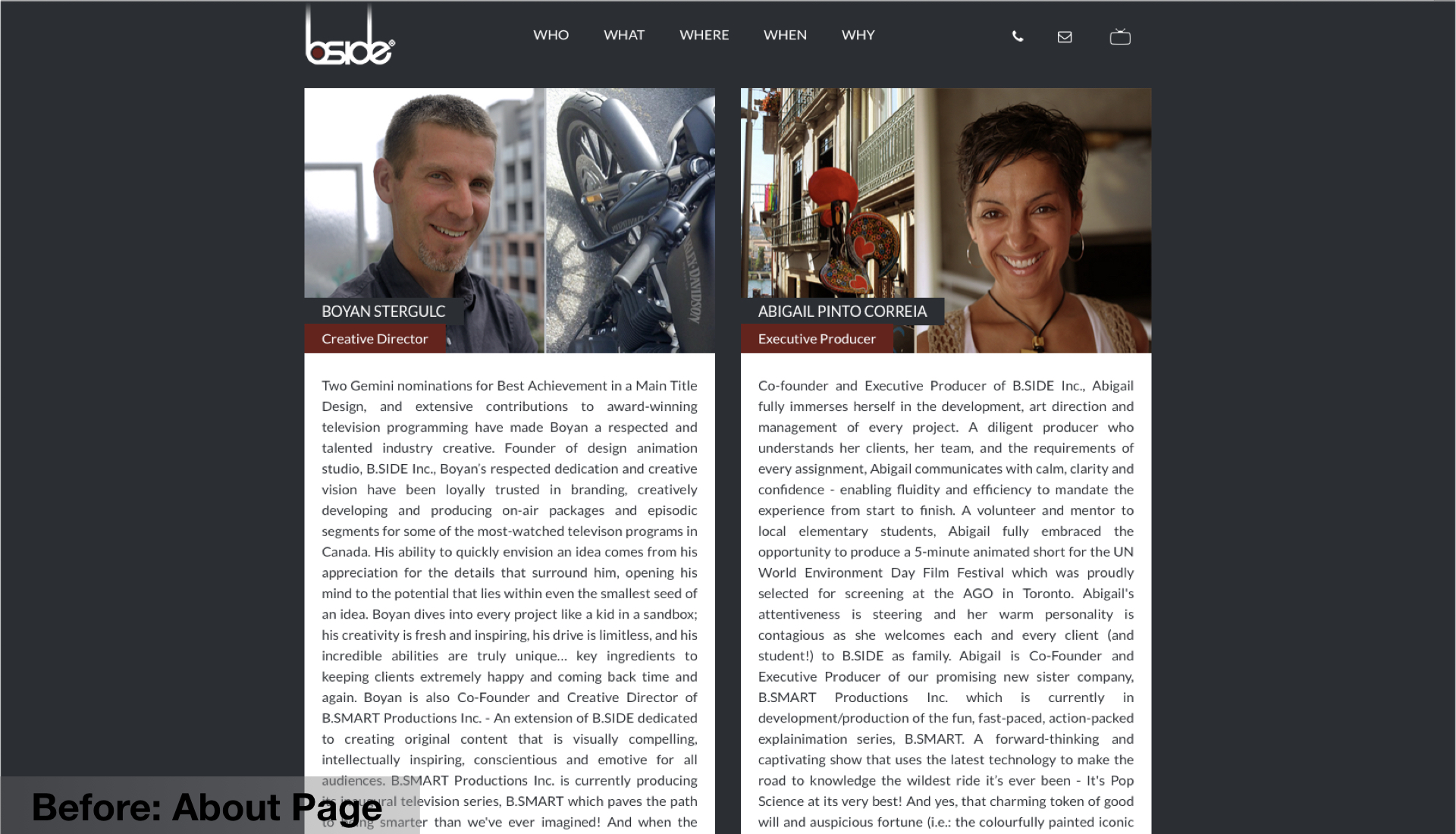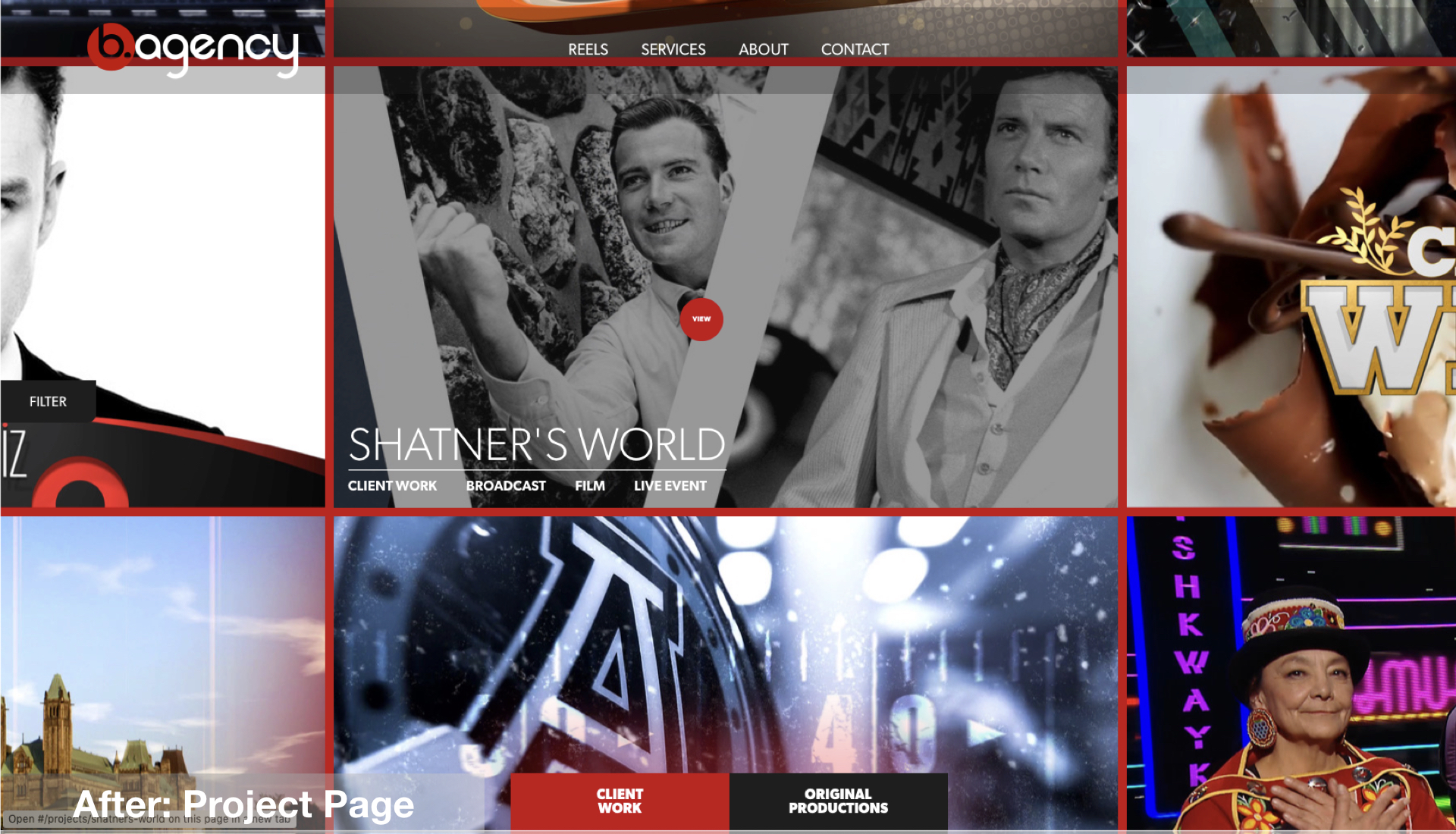 Hey! I am so grateful to you, Colin. You honestly came through with this site… incredibly amazing. Thank you. I have yet to replace the header images but will do so tonight/tomorrow. Thank you so much… the back end is so easy to navigate….  Again… thank you!!!
Abigail Pinto Correia
Producer
Our Biggest
Project Challenges.